CORE VALUES
Security & Environmental Stewardship
We are completely committed to health and safety of our employees to produce healthy working environment for them by opting for virtual office workmodel.
Intense Customer Care
Customer satisfaction is our priority. We believe in understanding our customers, listening to their unique ideas and converting them into desired products and services.
Entrepreneurial Spirit
While maintaining a corporate culture, we also keep a focused eye on originality, creativity and innovation that nurtures these qualities through reverence for the entrepreneurial spirit. Our focus is to empower women and youth and guide them towards entrepreneurship.
No Compromises on Quality
Devopod's products and services have a reputation for being high on quality.Superior performance and quality ensures trust and confidence in our brand.
Integrity
We demonstrate integrity by trusting, respecting, empowering our employees and operating every single day with complete authenticity and reliability.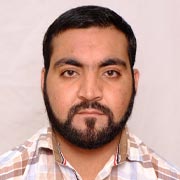 Ayoob Mohamed
Founder
Email: ayoob@devopod.co.in
Phone: +91 852917090
Having a strong desire to be his own boss, an IT expert and a graphic designer enthusiast by heart, Ayoob Mohamed is the brainchild of Devopod. His vision is to help small and medium businesses scale and build a strong online presence with cost-effective IT solutions. After successfully working with a number of small and medium businesses, Ayoob aims to take Devopod global; one step at a time.